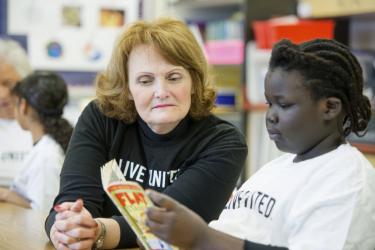 While many in our Utah communities are thriving, thousands of families continue to face significant obstacles and have limited opportunities. United Way helps them break down those obstacles, often one family at a time, while also changing systems to give every family access to great opportunities. At United Way of Northern Utah, our focus is on preparing children to learn, helping kids succeed in school, and supporting families in need. We help connect people to the resources they need to have a chance for a better life. We can't afford to leave anyone behind.
Workplace Giving Campaigns are about bringing people together where they work to tackle our community's most challenging issues—because no one person or organization can do it alone.
If your company is interested in running a workplace campaign to give your employees an opportunity to get involved, please contact our office at 801-399-5584 or email Hannah Kenny for more information.
Workplace Campaign Toolkit