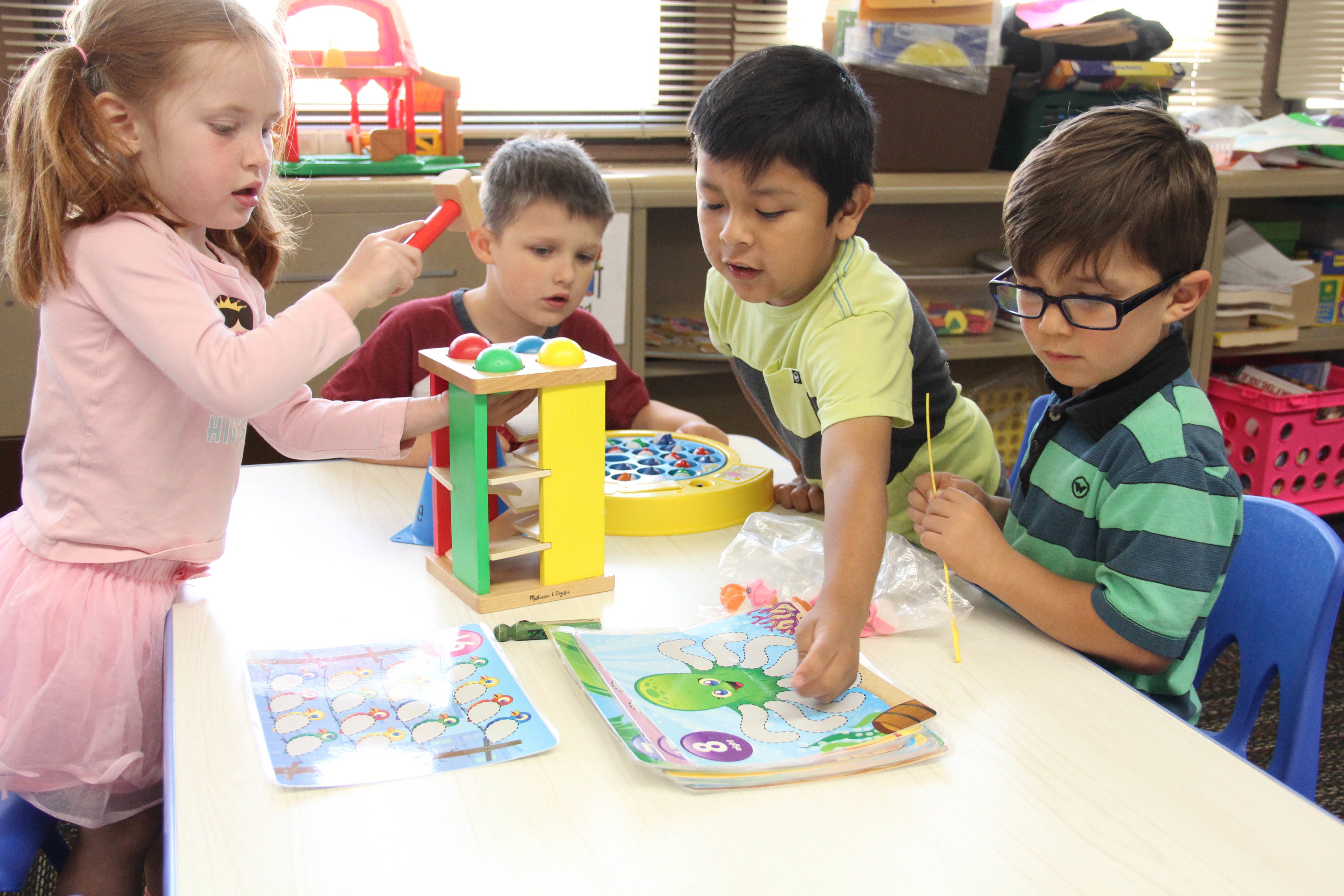 It's never too early to begin the education of a child. That's why United Way of Northern Utah (UWNU) and its human services partners collaborate with school systems and education networks to enhance student success.
The United Partnership Council, staffed by UWNU, including numerous education, social service, health, community volunteer, and private partners, has set goals in education, income, and health to improve the living conditions of individuals, families, and neighborhoods in our community. 
"All of our collaborative and funding partners and volunteers have been remarkably supportive in this effort," said Tim Jackson, President and CEO of UWNU. 
The education component, with the ultimate goal of improving graduation rates, includes emphasis in (1) prenatal to 3 development, (2) kindergarten readiness, (3) elementary literacy, and (4) ninth grade to postsecondary support.
One of the earliest benefits for children (0-3) is the Welcome Baby program, a free monthly home-visit initiative that provides one-on-one support for parents of young children. And experienced volunteers help new parents understand a child's crucial milestones while providing parenting tips and guidance. At each visit, parents receive an age-appropriate learning kit, children's book, and a small package of diapers.
Learn with Playgroups is a safe place that offers parents and children (0-5) to learn together and interact with other kids. 
High quality preschool is among the most well documented strategies for childhood development. Kindergarten readiness includes a network of entities working to increase the number of preschool options, including family and friend care. Parents have the opportunity to receive age-specific and developmentally appropriate content, in addition to information about community activities, via text right to their phone. 
Studies show that if a child is at the expected reading level by third grade, that student will be four times more likely to graduate high school. Thus, the United Partnership hosts the AmeriCorps Education Initiative of Utah (AEIOU) to help elementary and even secondary students throughout the state with individual, small group, and classroom support. Now serving students in 62 elementary and secondary schools, Northern Utah districts include, Box Elder, Davis, Logan, Morgan, Ogden, and Weber. Volunteer reading tutors connect, one on one, with students needing help to ensure their success.
The common refrain, "It takes a village," is very applicable in helping students along the path to graduation.
Community Schools is a United Partnership program that helps students at all education levels. While the Ogden and Weber School Districts offer the core instructional program, comprehensive support services are offered by a myriad of local agencies, with UWNU performing a backbone and fiscal agent function. 
The providers include Lantern House (homeless shelter), Ogden-Weber Community Action Partnership, HEAT, Ogden Housing Authority, Catholic Community Services Joyce Hansen Hall food bank, Midtown Community Clinic, Weber Human Services, Weber-Morgan Health Department, Intermountain Healthcare, OgdenCAN (civic action network), and LDS Bishops Storehouse. 
Beyond the core curriculum, expanded learning opportunities are offered by Boys and Girls Club, Youth Impact, Cottages of Hope, Weber State University, Utah State University Extension, Utah Department of Workforce Services, Family Support Services, Ogden-Weber Tech College, and YMCA.
"Education is not just academic knowledge," said former community schools coordinator Tanner Koons, "it can also be the growth that comes through resiliency and grit, learning from struggles to obtain success."
Ogden School District's brand new superintendent, Luke Rasmussen, said, "I believe that a positive school culture is more important than any strategy we can employ. We need to interact with our students and our community each and every day in a way that our students know they are loved and cared for."
With the goal of improved high school graduation rates in mind, the collaborative efforts of these community supporters to provide that school culture has brought success.
Despite COVID, the statewide high school graduation rate rose to 88.2 percent in 2020. 
Weber School District came in above the state's overall average at 89.3 percent – an increase of 2.3 points over 2019.
Though Ogden School District's rate was below the state average, it rose by 13 percent over the last four years, according to outgoing superintendent, Rich Nye. And in 2020 the rate grew 2.6 points over 2019.
"That doesn't happen by accident," said Nye. "It happens by intentionally moving the needle on things that matter and doing it with the support of all our community partners."
Quality education and graduation success begins at age zero and works best with the entire community as cheerleaders.
For more information, contact Amandi Heperi at United Way of Northern Utah – aheperi@uwnu.org.