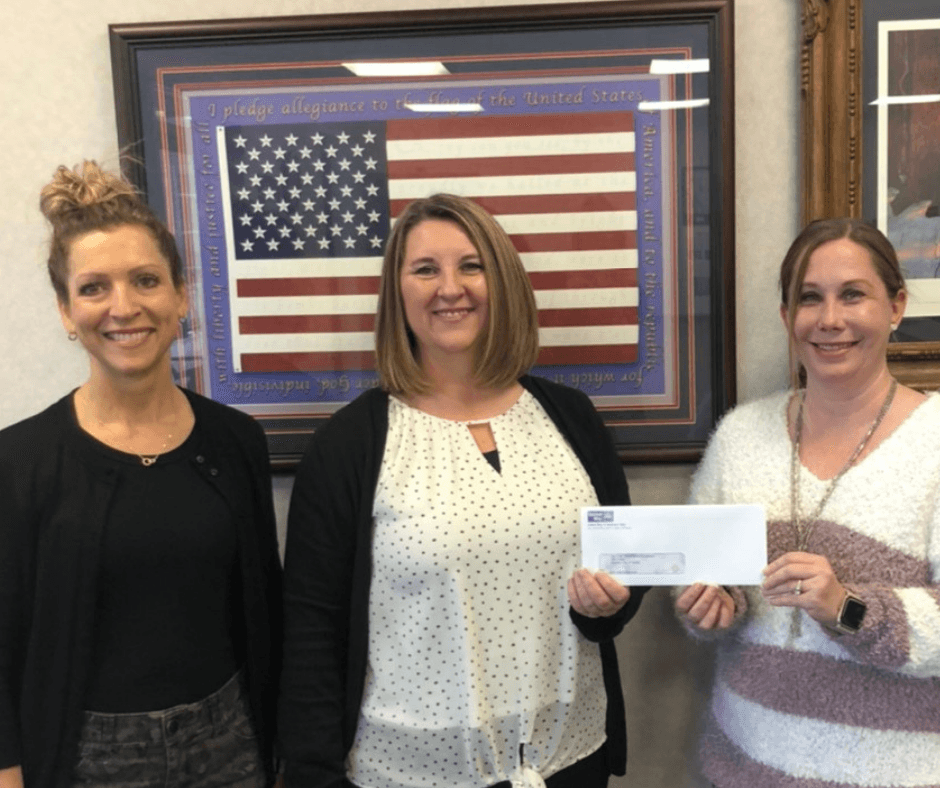 Pictured left: Box Elder School District Marci Hatch, Alison Williams and United Way of Northern Utah representative Heather Crockett. 
OGDEN, Utah –  On Wednesday, January 26, individuals and partners shared their extraordinary plans to contribute to the business, civic, social, educational and cultural climate of Northern Utah. 
"Thirty-two nonprofit programs were funded to forward the work in our communities," stated United Way of Northern Utah (UWNU) Community Resources Director Julie Johnson. "We expect to see another year of generosity shower over residents."
There are three areas of impact that these grants will influence, which include:
Preparing Children to Succeed in School and Life
Developing a Community of Healthy Individuals
Building a Community of Financially Stable and Independent Families
When it comes to preparing our children to succeed in school and life, The Box Elder School District Foundation is using their grant to give fourth and fifth grade students hands-on experiments during their annual STEM Summer Camp. 
From youth mentoring to tackling intergenerational poverty–fourteen other programs are also focused on education. See chart here. 
"We are passionate about developing a community of healthy individuals," stated UWNU Nonprofit Connection Director Kate Bideaux. "That's what excited me about the Day One Charitable Mental Health Program grant. This nonprofit gives low cost mental health services using a sliding scale fee making mental healthcare more affordable for individuals and families."
Twelve projects in this impact area range from senior socialization projects to grief counseling can be found in the following chart. See chart here. 
Bideaux continues, "Another project that touched my heart was the People Helping People Employment Program for Women. This grant supports women and single mothers living in poverty using a unique, one-on-one long term approach. Facilitators of this program empower women to reach their full potential in the workplace and break the endless cycle of poverty they face. 
There are two more grants that will build a community of financially stable and independent families which can be found here. 
 "Last but not least," stated Johnson, "There were a few more grants that served more than one impact area which focus on job and skill training and healthy relationship outreach for teens. 
"Our community is a better place due to this work," says Johnson. "This is just the beginning of many good works to come."
To learn more about these projects or donate to these project grants, reach out to Amandi Heperi at aheperi@uwnu.org.
###
United Way of Northern Utah is a 501(c)(3) non-profit organization located in Ogden, Utah. Its mission is to unite people and organizations to build a healthy, stable, and well-educated community where individuals, families, and neighborhoods thrive.