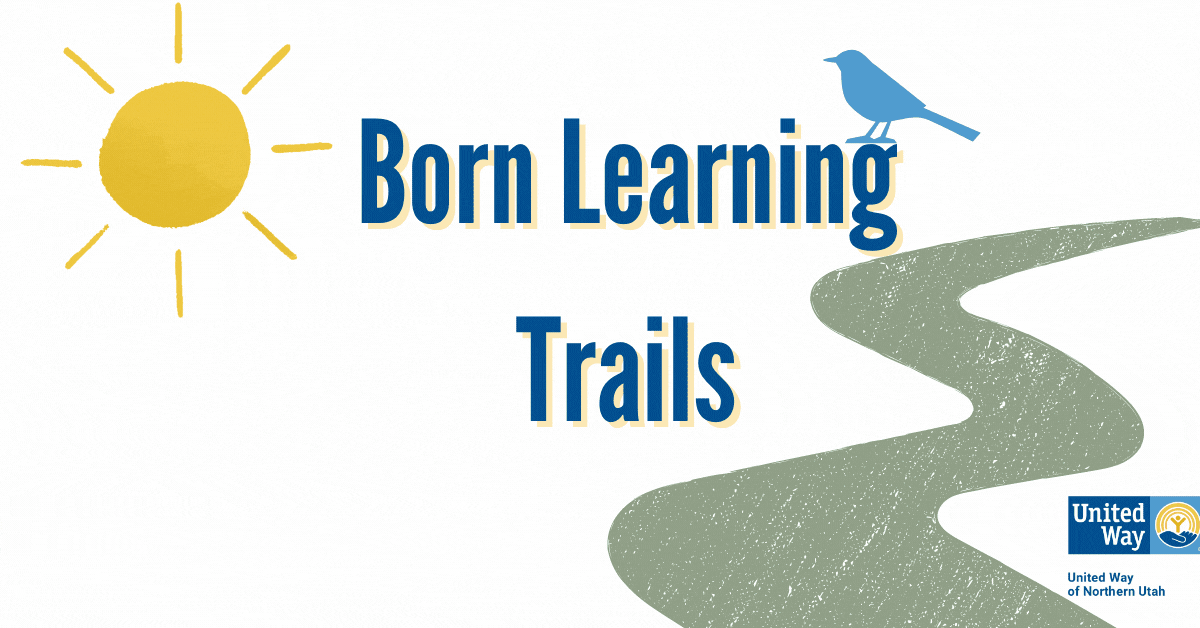 Did you know that 90 percent of our brains are "hard-wired" by age 5?
Early learning is a critical part of childhood development—and it can happen anywhere, at any time. That's why United Way developed Born Learning, an initiative that gives parents and caregivers the tools, resources and opportunities they need to make the most of their children's early years. 
The Born Learning Trail concept originated in 2005 and has been successfully accepted and sponsored in over 750 community parks around the country and internationally as well. This park activity series provides a way for parents and children to communicate and learn together in an outdoor environment while on a leisurely stroll or walk. Through a series of activity signs, the trail offers suggestions for discussion and interactive activities for families to enjoy.  
There are now three Born Learning Trails in the Ogden area thanks to some really great volunteers and sponsors, including Associated Foods and Bank of Utah. Learn more about the trails below:
---
Liberty Park Google Maps             Marshall White Park Google Maps            Browning Park Google Maps
Liberty Park Born Learning Trail

Austin King of Eagle Scout Troop 719 donated the supplies and helped install our very first Born Learning Trail at Liberty Park in Ogden for his Eagle Scout Project.

This trail is dedicated to the following Board Members: Erich Sontag, Chris Dallin, Cory Gardener, and Brad Mortensen for their service to the community as members of the United Way of Northern Utah Board of Directors.

Associated Foods Marshall White Center Born Learning Trail

Employee volunteers from our wonderful corporate sponsor Associated Foods built out UWNU's second Born Learning Trail at Marshall White Park in Ogden.

Bank of Utah Browning Park Born Learning Trail

Our Third Born Learning Trail was installed by some amazing volunteers from our corporate sponsor Bank of Utah.
A New Born Learning Trail will be coming to Monroe Park in Ogden this August thanks to our
community partner Marketstar! Click the image to see the location on a map.
---