We work to create meaningful, lasting change for every individual in Northern Utah through our initiatives and programs and supporting local nonprofits. We strive to create communities where everyone has the resources, opportunities, and support they need to thrive.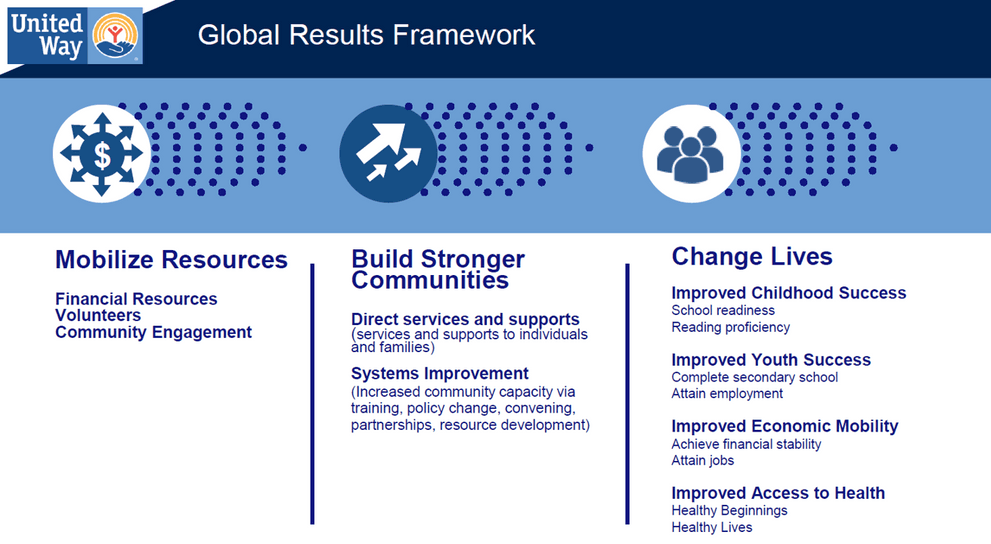 SPACE
Our programs and services focus on the health, education, and financial stability of our community members. Each of our programs supports one of our main focus areas:
Education

OUR GOAL: We support the preparation of children to succeed in school and life.

OUR WHY: Children's brains are 90% developed by the age of five. Early and consistent learning leads to future success.

DID YOU KNOW?

66% of children in Northern Utah are starting kindergarten without the foundation to learn.

Less than 1/2 of 3rd graders in Northern Utah are reading at their grade level. 
 

Financial Stability

OUR GOAL: We build a community of financially stable and independent families.

OUR WHY: Parents that achieve financial self-sufficiency can more easily help and support their children.

DID YOU KNOW?

60% of families are struggling to make ends meet.

Over 75% of 211 calls in Northern Utah are for rental assistance.

The most common reason students dropout of high school is due to family responsibilities - helping financially and with child care for younger siblings.

Health

OUR GOAL: We work to create healthy communities, one family at a time.

OUR WHY: A healthy diet and proper nutrition are critical for people to grow throughout all stages of life.

DID YOU KNOW?

Just in Ogden, there are 10 food deserts. This means, families do not have access to affordable, quality, fresh food in their residential area.

Almost 1 in 3 children in Central Ogden live in poverty.

Community Leadership

OUR GOAL: Work in cooperation with others to improve the entire community.

OUR WHY: We have over 80 community partners making up local networks that create meaningful change together. Board diversity is crucial to build a more representative, equitable, and inclusive organization.

DID YOU KNOW?

There are over 950 nonprofit organizations in Northern Utah.

Less than 25% of nonprofit boards reflect the communities they serve.
SPACE
PROGRAMS AND RESOURCES WE OFFER