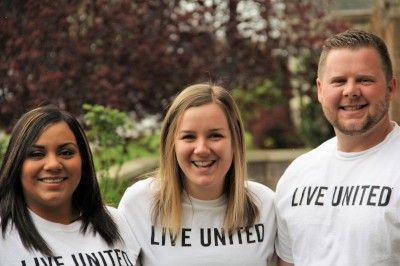 United Way of Northern Utah is a great place to work!
Join our team and help us build strong, vibrant communities in Northern Utah. We offer competitive salaries and wages, a generous benefits package, a team-oriented work environment, flexible schedules, and a culture that combines meaningful work with a cooperative atmosphere.
---
United Way of Northern Utah is investing in the role of Community School Coordinator to support community school efforts in the Northern Utah community. The overall goal of this position is ensuring that students' basic needs (food, housing, physical and mental health) are met so that students can increase their overall proficiency in math and reading, get on track to graduate from high school, and move on to be successful in post-secondary education and a solid career.

Empowering families to support early childhood development through effective play and learning opportunities while serving as an AmeriCorps VISTA.

AmeriCorps is a national network of programs that address critical community needs in our nation. The Welcome Baby Initiative of Utah is funded in part by the Corporation for National and Community Service (CNCS) and the Utah State Commission on Volunteers, and offers people of all ages the opportunity to provide valuable service to medical sites, families and their young children in their community while gaining job experience and valuable life skills.

The Events and Donor Engagement Manager (EDEM) develops, manages and leads United Way of Northern Utah (UWNU) donor engagement strategies. The EDEM helps communicate the positive impact of UWNU to donor groups (individuals, corporations, foundations, etc.) as well as the broader community. The EDEM researches, develops, and implements strategies for strengthening the connection of various donors groups to UWNU through meaningful volunteer experiences and events. Additionally the EDEM will work to implement strategies to better connect staff, board members, and the broader community to UWNU's work. The EDEM assists in the development of resources, the measurement of results, and performs other duties as assigned.
---