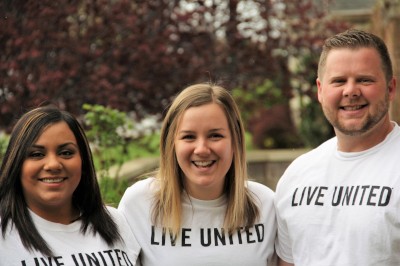 United Way of Northern Utah is a great place to work!
Join our team and help us build strong, vibrant communities in Northern Utah. We offer competitive salaries and wages, a generous benefits package, a team-oriented work environment, flexible schedules, and a culture that combines meaningful work with a cooperative atmosphere.
---
Click the job titles below to see more information, including job requirements and responsibilities.

The Member Specialist works closely with the Director and Member Coordinator of the AmeriCorps Education Initiative of Utah (AEIOU) to help AmeriCorps Members have a positive and impactful experience as they set up and administer tutoring and mentoring programs in schools across the state of Utah. The Member Specialist plays the critical role of ensuring that AEIOU is in compliance with the rules and regulations of the Corporation for National and Community Service, USERVE, and AmeriCorps. This involves training and assisting each AmeriCorps Member with the technical details involved in their work, onboarding and exiting each Member in a timely way, and supporting AmeriCorps members' completion of all requirements in order to complete their term of service and receive their education award. The Member Specialist welcomes each new Member to the program and helps the Director plan and conduct initial and ongoing trainings for AmeriCorps members. The Member Specialist helps oversee the work of the Office Assistant and assists in determining needs and schedules for training and site visits by the Director and Member Coordinator.

The Office Specialist and Executive Assistant (OSEA) will provide a wide range of office duties and executive-level support to ensure seamless and professional operation of the UWNU office. The OSEA must be proactive and comfortable working independently, under pressure with composure and professionalism, and handle a wide variety of activities and confidential matters with discretion.
---