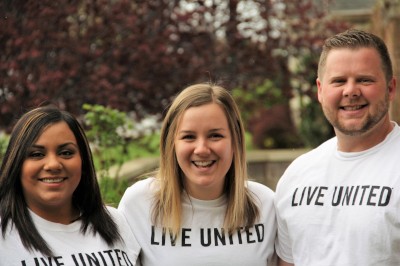 United Way of Northern Utah is a great place to work!
Join our team and help us build strong, vibrant communities in Northern Utah. We offer competitive salaries and wages, a generous benefits package, a team-oriented work environment, flexible schedules, and a culture that combines meaningful work with a cooperative atmosphere.
---
Click the job titles below to see more information, including job requirements and responsibilities.

United Way of Northern Utah is investing in the role of Community School Coordinator to support community school efforts. This position helps drive increases in overall proficiency for math and reading, as well as supporting high school graduation and physical/mental health.

Thirty-seven million Americans live in poverty. Through AmeriCorps VISTA, you can make a tangible difference. This VISTA position will help promote specific Early Childhood Education Programs through home visitations, volunteer recruitment. VISTA is needed to start at the end of February, date TBA. The position is a full-year commitment.

The Member Support Coordinator (MSC) for the AmeriCorps Education Initiative of Utah (AEIOU) supports school-based AmeriCorps members in Elementary and Secondary Programs throughout the state of Utah. The member coordinator will conduct site visits, provide support to members in program implementation, monitor services provided, and support members in accurate and timely submission of data collection for participating students. The member coordinator will also provide guidance to support AmeriCorps members in recruiting volunteers to do 1:1 tutoring or mentoring in the schools. Additionally, the member coordinator will assist members in completing and submitting accurate time sheets, including documenting their service hours. The Member Coordinator will report to the Program Director and work in concert with program staff to set goals, prepare training material and conduct pre-service and regional trainings.
---