WANTING TO BE A GOOD PARENT IS THE FIRST STEP TO BEING A GREAT PARENT
About Us
Welcome Baby is a service for families with children aged newborn to 36 months. A trained volunteer will visit a family in their home once a month and bring supplies like diapers, wipes, clothes, and books. Included in this visit is research-based information about early childhood milestones, and a kit to help promote colors, counting, shapes, motor skills and other foundations children need for a healthy future. This program is free to all families and has no income requirements.
We currently serve Weber, Box Elder, Cache, Davis, Salt Lake, and Summit Counties. Our program is working to expand statewide and we want everyone who needs our services to have access to them! Please reach out to us and we will work to bring our program to you.
Welcome Baby Benefits
Free monthly home visits
Age-specific development information and parenting tips
Books for every child in the home—build your children's library
Games and parent engagement activities
Learning Kits to promote skills children need for a healthy future
Other supplies as available
I Would Like To...
SPACER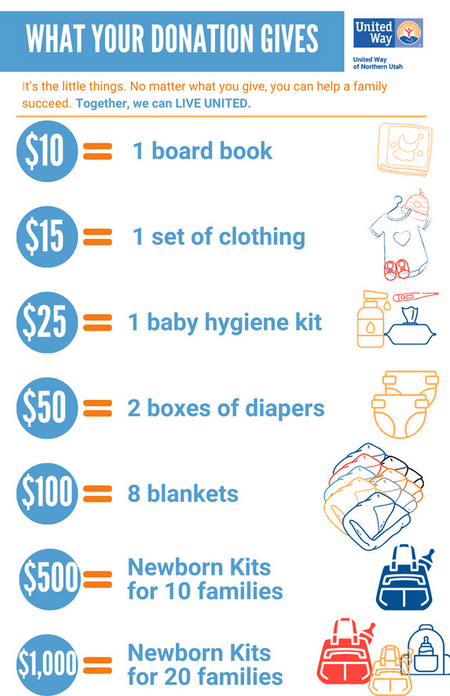 Donate to Welcome Baby Today!