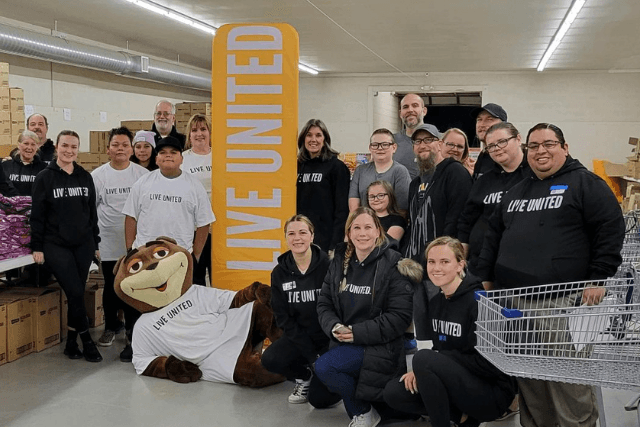 On Saturday, September 24, Post Cereal hosted United Way of Northern Utah at the Box Elder County Fairgrounds for a cereal fundraiser. Every bag of cereal cost $1.50 and the community showed up with lots of great energy. 
Even Post Cereal's mascot, sugar bear, hyped up the line. 
After four hours, over 18,000 bags of cereal were sold and $25,000 was raised for the community. 
We are so touched by the great support. 
Thank you Post and thank you Box Elder community for showing that together, we can LIVE UNITED.