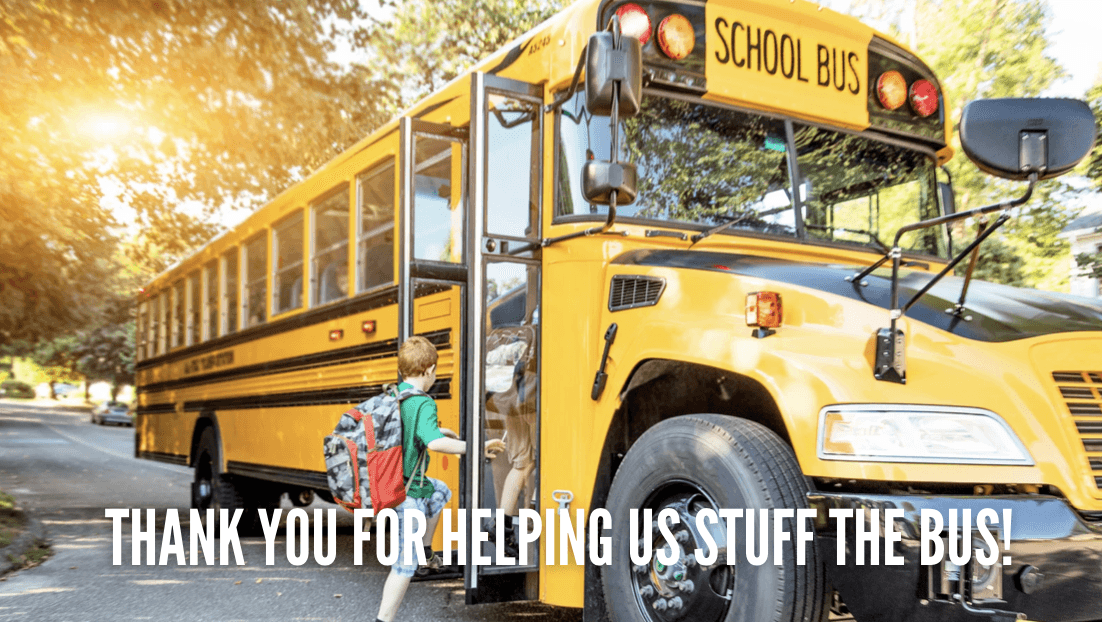 Over 65% of students qualify federally as low income. Over 63% of students come from under-represented populations. And 10% of students experience homelessness. When a child returns to school, they just want to fit in. Sometimes it can be hard to enter school with confidence when you don't have all the supplies you need. Thanks to your help, look what we accomplished!
Thank you for helping us Stuff the Bus!
2,000+ students helped
1,068 backpacks
12,205 sheets of paper
11,280 notecards
9023 crayons
5551 pencils
4043 colored pencils
1504 markers
1181 pens
1087 erasers
741 gluesticks
424 notebooks
300 folders
273 rulers
201 scissors
And MORE!
Thank you to our Year of Action Sponsors for this drive: America First Credit Union, Bechtel, Carl's Jr., Comcast NBC Universal, Intermountain Health, Newgate Mall, Northrop Grumman, Ogden Clinic, Post Consumer Brands, Rocky Mountain Power, Standard Examiner, Utah Eye Center, Wasatch Peaks, Zions Bank.
Also, thank you to Elevate Credit Union and Kiwanis Club for their generous contributions!
Want to get involved in our next drive? Visit our page here for consistent updates.