"The more that you read, the more things you will know. The more that you learn, the more places you'll go." -Dr. Seuss
Read Across America is a nationwide reading celebration that takes place annually for Dr. Seuss's birthday. 
This year, you can celebrate Read Across America with us in three ways: 
Make a donation to ensure every child has access to books in their home. 

Volunteer to read to children

 and inspire a love of reading. 
Participate in Literacy Bingo to showcase how reading can be fun. 
Change doesn't just happen, it's created together. Help us make change and increase literacy skills in Northern Utah. 
---
VOLUNTEER - UNITED WE READ
"You're never too old, to wacky, to wild, to pick up a book and read to a child." -Dr. Seuss
Volunteer to create change by reading to elementary school students. We will be reading at three schools throughout Northern Utah early in March. Sign up to read to children in Box Elder, Ogden, and Weber School Districts. 
GIVE - DONATE BOOKS
You can donate new or gently used books to the book drive.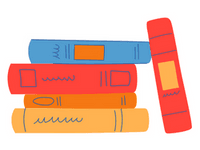 GUIDELINES:
- We require that used books are in good condition - don't have broken binding, writing and scribbles, or missing pages.
- Books must be age appropriate for children ranging from infancy to 8th grade. This includes board books, picture books, early readers, and early chapter books.
- The most needed books reflect diversity including Spanish and bilingual books. 
- You can make the biggest impact on the community by being careful with what books you collect and donate. We CANNOT accept any books of a religious nature, adult romance novels, or encyclopedias/textbooks.
 
DONATION LOCATIONS
United Way of Northern Utah
2955 S. Harrison Blvd., Ogden, UT 84403
Monday - Friday: 9:00 am - 5:00 pm
---
ADVOCATE - LITERACY BINGO
Giving children access to books and instilling a love of reading early on is essential for setting them up for success in life. Download literacy bingo and discover new ways to make reading fun. 
---
OTHER WAYS YOU CAN HELP