Become a Welcome Baby Family
Welcome Baby is a home visitation program for growing families. Each month, a trained volunteer will come to your house and talk with you about your child's age-specific development, parent engagement activities, and parenting skills. After working with Welcome Baby for at least three months, 96% of parents report higher confidence in parenting.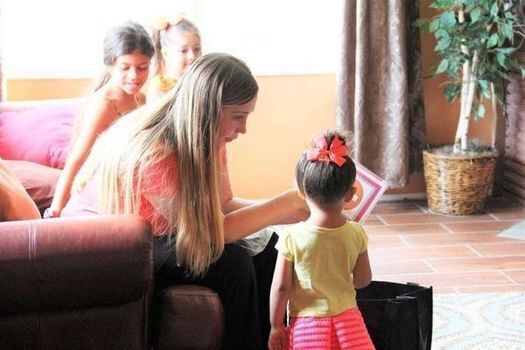 This program is available to families with babies up to 36 months old, and has no income requirements or thresholds.  
Families enrolled in the Welcome Baby program receive: 
Free monthly in-home visits

Age-specific developmental information and parenting tips

Fun and engaging learning kits that help track your child's developmental progress

Books for every child in the home to build their library

Information about local child and family resources

Other supplies as available

If you have any questions, please call United Way of Northern Utah at (801) 399-5584 or contact our Welcome Baby team.