Why Health Matters to UWNU
Many community members don't have access to the resources they need to lead healthy lives. Thousands of families in Northern Utah are food insecure. This affects both parents and children. Without the ability to stay healthy, it's difficult for parents to care for their children. Children whose health is inadequate have trouble learning. 

By referring people to the resources they need, UWNU helps ensure that the Northern Utah community stays healthy. 211 is a hotline that refers people to health care and food resources. Community schools help students and their families by providing for their immediate food needs and making connections between families and the community.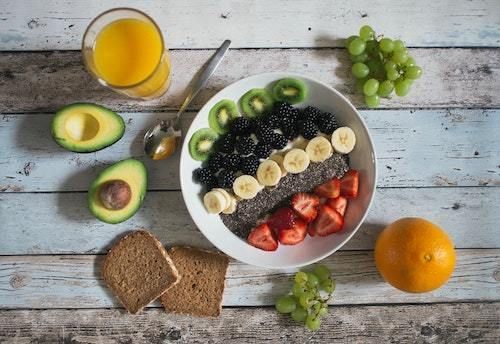 Background
The Ogden Food Council is currently accepting applications for the volunteer members and we invite you to apply and/or share this opportunity with others. The Council will aim to serve as a public forum for discussing food issues, foster coordination between different sectors of the food system, evaluate and influence policies, as well as support programs and services that address local needs. This includes identifying opportunities for: 
Improving access to healthy, affordable, and culturally appropriate food for all Ogden residents 
Strengthening Ogden's food economy by supporting local farmers, food workers, and food entrepreneurs 
The Council will be made up of a diverse group of individuals who represent all sectors of the food system, including but not limited to production, processing, distribution, retail, consumption, access, education, and nutrition.
How to Apply
The application deadline is November 30. Applicants will be selected in December, with the first meeting to be held on January 20th, 2022. Learn more about the Ogden Food Council and how to apply here. To apply, complete the online application found here: https://forms.gle/CN2YYUrQ2SCZp37k9 (if a paper application is needed, please contact Alyson Williams awilliams@uwnu.org or 970-389-4470)
Questions?
If you have any questions about the Food Policy Council or how to apply, please contact Alyson Williams at awilliams@uwnu.org.
---
We have expanded our efforts in the Ogden United Promise Neighborhood, with nine on-site Community School Coordinators at local schools. These advocates help families connect with resources they need to provide a stable, secure home for their children, and to access academic help and resources.

Over the past ten years, Utah 211 has become a critical part of Utah's health and human service delivery system, by connecting the people of Utah to the housing, food,
transportation, and other essential resources that we all require to live healthy lives. 211 is more than a phone number to call. With support from state and local government, private donations, and other community groups, 211 continues to make critical resources easily available for more than 150,000 Utahns each year.