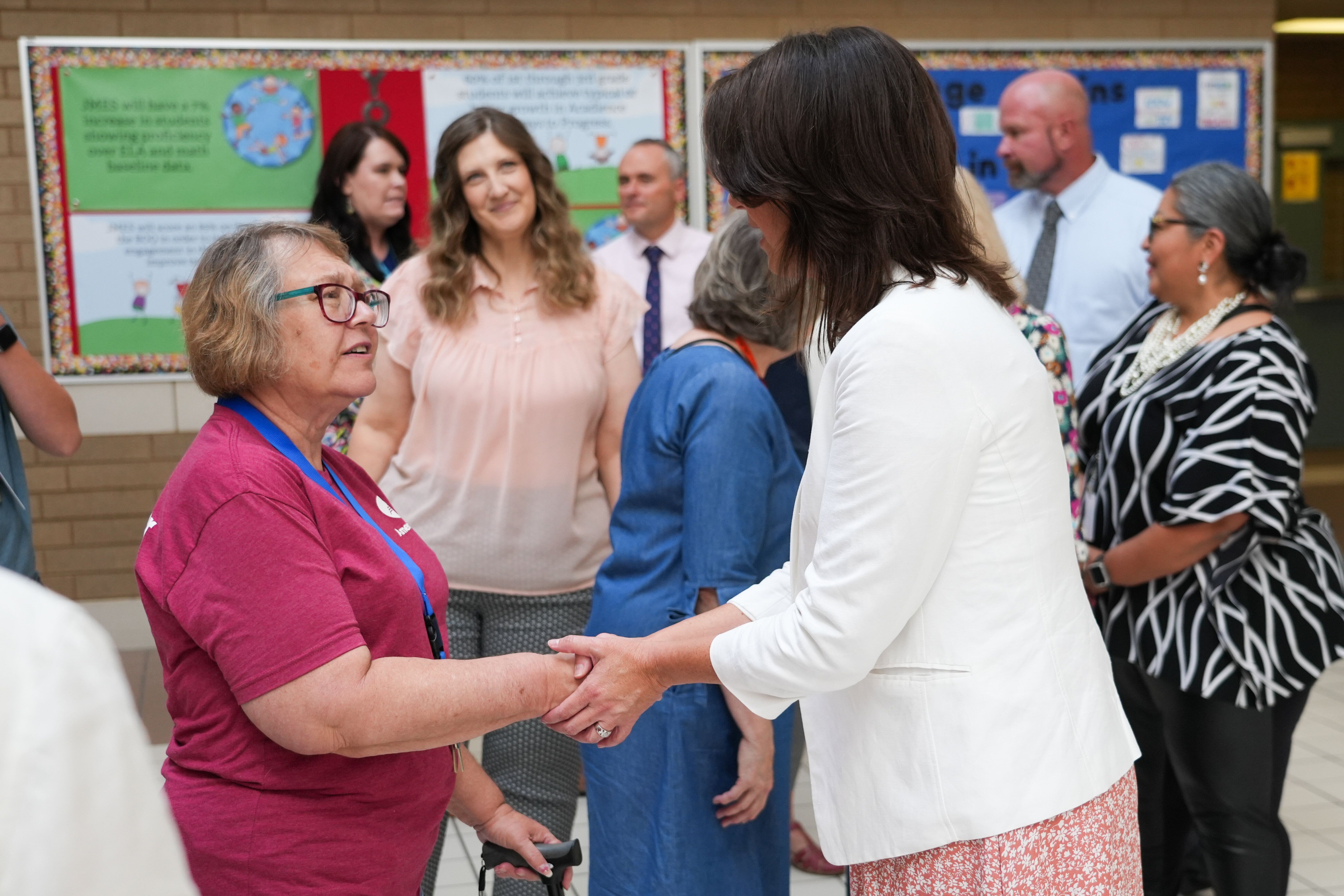 We had a special visitor this month: Lt. Governor Deidre Henderson! On Thursday, August 25, Henderson spent the morning at United Way of Northern Utah learning about the incredible philanthropic programs taking place that fill resource and community gaps. 
Programs like United Partnership, Welcome Baby, and Student Success program were highlighted. 
United Partnership is a cross-sector group of organizations that coordinate their work to improve education, health and housing in Weber County. The Council seeks to increase efficiencies by encouraging groups to work together to address community issues. Their networks include: 
EDUCATION
Prenatal to 3 Development
Kindergarten Readiness
Elementary Literacy
9th Grade to Postsecondary
INCOME
Housing Coalition (Ogden CAN, Prosperity Center of Excellence, Ogden United)
HEALTH
Ogden Food Council 
OgdenCAN Chronic Care Coalition
OgdenCAN Healthy Lifestyles taskforce
OgdenCAN Health Subcommittee
Welcome Baby was part of the Prenatal to 3 development initiatives that provides free home visitation programs for parents to promote healthy, happy, and supportive new beginnings for their babies and their family members. 
Henderson was able to visit the site and review the course material that parents use to measure and track developmental milestones. 
It's unrealistic to have home visitors at every age, but continued support for children as students is still needed. Therefore, the Student Success AmeriCorps program is provided on site, in schools for children needing additional help. 
AmeriCorps members work one-on-one with a specific caseload of students to help them strengthen reading skills, increase attendance, improve GPA, and progress towards high school graduation. Students and families may also receive assistance overcoming barriers to education by connecting them to community resources to meet basic needs. 
With this consistent and meaningful support, students gain the ability to set personal goals, be accountable for personal learning and growth, establish good study skills, develop more enthusiasm for learning, develop a positive growth mindset, and increase their self-confidence.
It was a pleasure hosting Lt. Governor Deidre Henderson. We love sharing the great work that all nonprofits are doing in our community. If you find yourself wanting to learn more and keep updated with our current initiatives- fill out the contact form here for monthly updates.