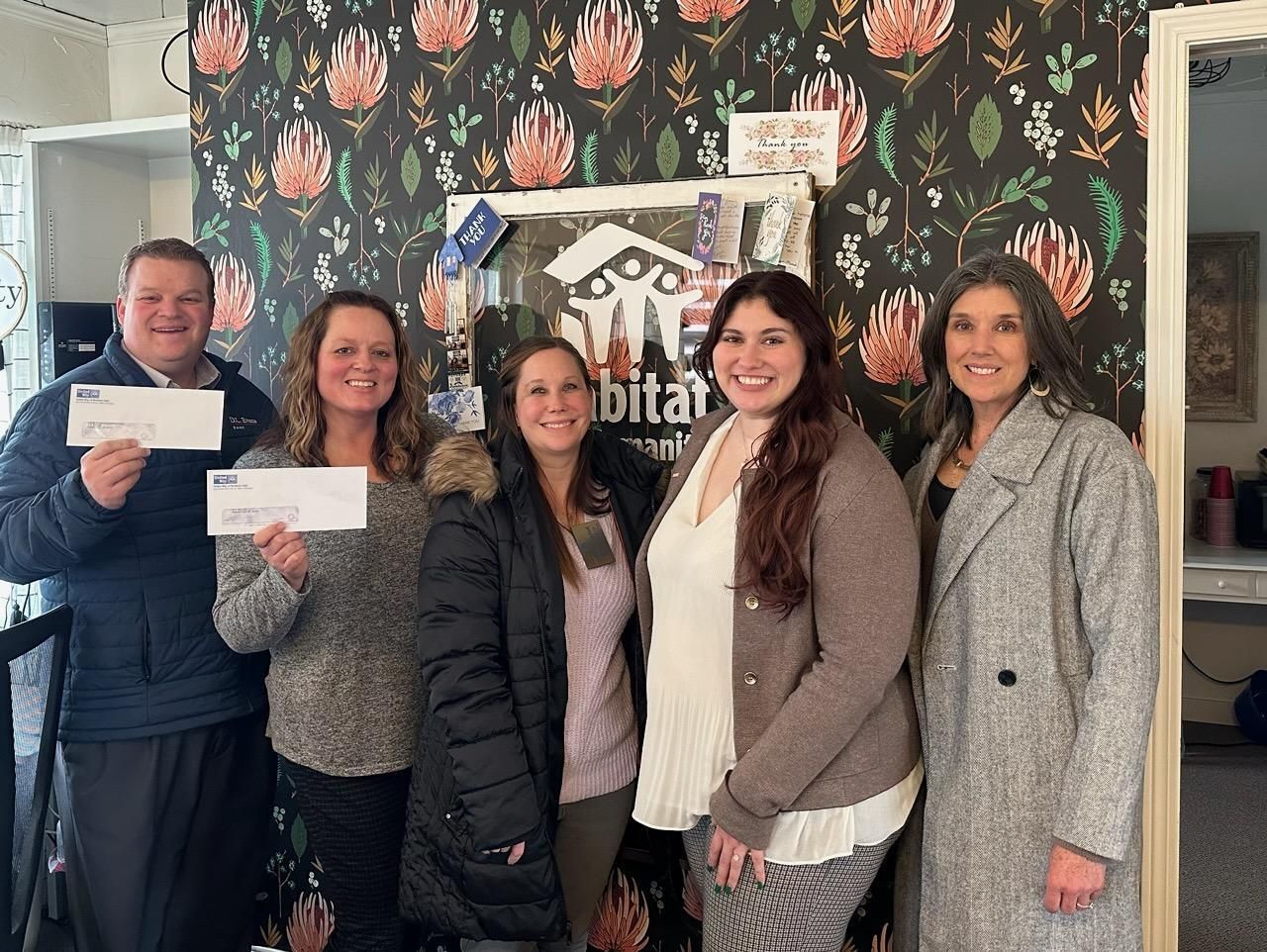 OGDEN, UT January 19, 2023— Northern Utah Nonprofit organizations were anxious to share their extraordinary plans to contribute to their community in the areas of health, education and financial stability.
"This month, we were able to award 41 nonprofit organizations with grants to pursue theirinitiatives," said United Way of Northern Utah (UWNU) Community Resource Coordinator Heather Crockett.
"It's incredible to see their reach. Collectively, these programs serve more thanone-third of the population. This speaks to the huge impact Nonprofits have in our communities."
"Just this year alone over $430,000 in Community Service Grants were requested," said Community Resource Director Danielle Collier. "There's a huge need and although we are thankful to have given $200,000, we are actively looking for more partners to help us fund these exceptional community service programs so they can get funded for the full amount they ask for."
"We are passionate about preparing children to succeed in school and life, developing acommunity of healthy individuals, and building a community of financially stable and independentfamilies," said Crockett.
"Just look at the inspiring awardees and all they are accomplishing."
Agencies Awarded in Education:
Ogden Contemporary Arts Art classes for at risk youth
Utah Neighborhood Connection After school program
PCAUHome visits for young children
Utah Humanities Higher education opportunities
Shaken Baby National Center Software development
Weber Adult Education ESL Program
EnableUtahEnable Utah Job Training and Placement Program
Boys & Girls Clubs of Weber-Davis Odyssey Elementary
Box Elder School Foundation Classroom supplements for Science, Math and Reading
Crossroads of the West Council Increasing Youth Outcomes through Summer Camps and Ropes Course
Free Community Meal Free Community Meal
Ogden Nature Center Nature Education Programs
Ogden School Foundation 5th Grade College Bound Program
Ogden-Weber Technical College Foundation YouthBuild Program (YB) 
Utah Schools for the Deaf and Blind Education Foundation Assistive Devices and Technology for Deaf and Blind Children
Brigham City Fine Arts Center Theater program for youth
Youth Impact Study Hall
Agencies Awarded in Health:
YCC Homeless DV victims
Box Elder Community Pantry Feeding community
Soar Drug rehab
Acts Six Soup Kitchen Weekly hot meals
Roads to Independence Exercise for independence
Oneida Crisis Center Healthy Relationships Outreach for Teens
American Heros Project Vet PTSD Program
Catholic Community Services of Utah Providing Food for Communities
Family Summit Foundation-A Center For Grieving Children Family Summit Foundation-A Center For Grieving Children
Friends of the Weber/Morgan Children's Justice Center Program Support for Comfort Measures & Training
New Hope Crisis Center Teach K-12 about abuse
Ogden Valley Adaptive Sports Focus on Ability
Suzy's Senior Companionship Services Senior Transportation Services
The Christmas Box International 2021 UWNU Community Services Grant
Weber Human Services Foundation Weber Human Services Foundation
Agencies Awarded in Financial Stability:
Habitat for Humanity/ Weber/ DavisImprovment projects for low-income families
Habitat for Humanity of Northern UtahBuilding a home
Red CrossHouse Fire
Give Me A ChanceLow-income women gain marketable skills
St. Anne's Center dba Lantern HouseEmergency Shelter Programs
Soroptimist International of Ogden, UTSoroptimist Live Your Dream Education and Training Awards
Suazo Business CenterEducation and Training for Low-income Entrepreneurs in Northern Utah
Family Promise of OgdenFamily Shelter and Self-Sufficiency Program
People Helping People Employment ProgramEmployment Program for Women
"Our community is a better place due to this work," said Crockett.
"This is just the beginning of many good works to come."
To learn more about these projects or donate to these grants, reach out to Heather Crockett at hcrockett@uwnu.org
###
United Way of Northern Utah is a 501(c)(3) non-profit organization located in Ogden, Utah. Its mission is to Unite people and organizations to build a healthy, stable, and well-educatedcommunity where individuals, families, and neighborhoods thrive.