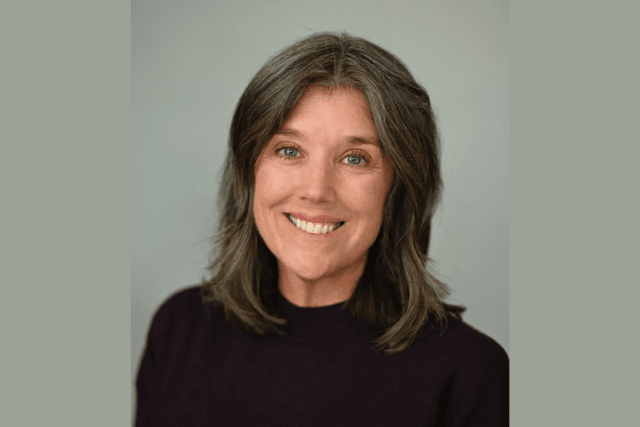 Johnson brings more than 11 years of program development and community resource distribution to CEO position.
Ogden, Utah (October 12, 2022) The Board of Directors of United Way of Northern Utah (UWNU) are pleased to announce the appointment of Julie Johnson as Chief Executive Officer. Johnson is the first female to take the role of CEO at UWNU. 
In her most recent role as Director of Community Resources, Johnson provided oversight and guidance for early childhood education, bringing operational expertise to the organization's education initiative and enhancing its impact. 
"The interview process exceeded the expectations I had," said UWNU Chairman of the Board Rhett Long. "In the end, we had the right candidate inside the UWNU organization. Johnson stood out in several areas. Her time as the interim CEO, gave some insight to how the organization would work together under her leadership and we could see the positive impact she had leading staff."
While at UWNU, Johnson created the Nonprofit Connection, expanded 211, and implemented Welcome Baby and Learn with Playgroups in our service area. Additionally, Johnson oversaw the distribution of community service grants to local nonprofits. Johnson has also served on many working and advisory community boards. 
"Julie has a great deal of support from staff, community leaders, other nonprofits and the UWNU Board of Directors," continued Long. "She received numerous letters of recommendation and support for the position."
"As chair of the grants committee for several years, I had the opportunity to watch Julie guide and train other nonprofits so they could receive more support for their cause and needs. Northern Utah is lucky to have Julie supporting so many!"
About United Way of Northern Utah: 
United Way of Northern Utah is a 501(c)(3) nonprofit organization located in Ogden, Utah. Its mission is to Unite people and organizations to build a healthy, stable, and well-educated community where individuals, families, and neighborhoods thrive.
Media Inquiries: Contact Amandi Heperi at aheperi@uwnu.org.