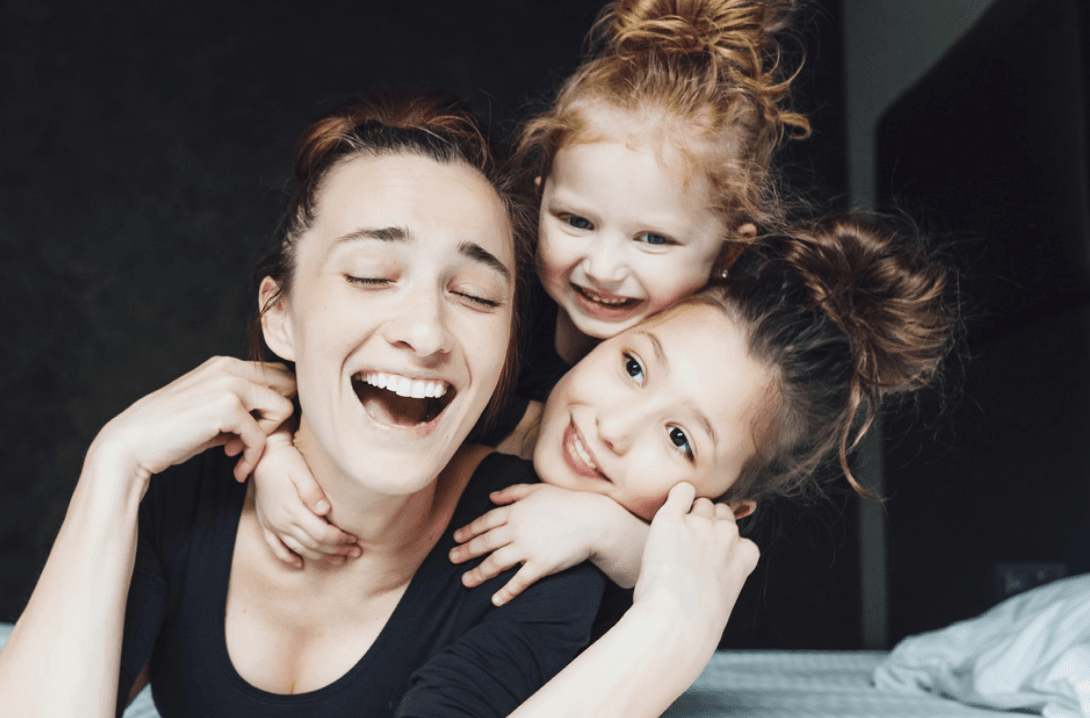 "Hi! I'm Susan. And this is my story.
Nowadays, you can text a carrot emoji to make a $5 food donation.
But as a parent of two girls, I want them to experience giving.
Each year, we go shopping and pick out coats.
My oldest, Sarah, tries to find the coats with 'the most character' —she's my little fashionista.
She lifts a brow and says, 'We can't just give away boring coats mom!'
This gives me the chance to talk to them about why we buy new coats. They are starting to understand the dignity of those receiving it.
After coat shopping, it's tradition to also shop for a turkey.
My little Gracie wants to find a turkey that is, quote, 'Bigger than me mommy!'
But the thing they look most forward to? The drop-off.
When we walk into United Way to drop-off our items, Gracie's arms are packed so high that she can't see. 
So I give her direction, 'Steady Gracie. Steady. Now, move forward. Good. Move to the right.'
Sarah will often interrupt and start giving Gracie wrong directions.
Our giggles get louder and more ridiculous as we waddle in. 
It's a memorable experience for all of us. 
When we leave the donation office, my girls are beaming. It's true joy."
Get the giving experience. 
Donate warm clothing or food items at United Way of Northern Utah this month. You can help families struggling to make ends meet.